2022 has not been the best year for the crypto ecosystem. It does not, however, mean that the market will not recover. Before it recovers, it will be best to take long positions on certain cryptocurrencies. In this piece, we'd be discussing three cryptocurrencies with great utility available at a discount.
Ethereum Bites Back
Bitcoin changed many things about payments and drew wide attention to decentralization. Particularly, Vitalik Buterin was also intrigued by the idea of decentralization. He co-founded the blockchain protocol, Ethereum.
After the hack was caused due to a flaw in the DAO built on Ethereum, the protocol was splitted. It was split into Ethereum Classic and Ethereum. In the following sentences, our focus will be on Ethereum.
Ethereum is an open-source network with smart contracts functionality. Developers use it to run smart contracts and build decentralized applications. Enterprises also use Ethereum to build distributed applications.
The founders of Ethereum thought if payments could be decentralized, why not make the web decentralized? They created a ground-breaking protocol that enables other builders to develop products that run peer-to-peer without needing a central authority. We have seen blockchain games, decentralized exchanges, lending protocols, decentralized publishing, and numerous others.
Ethereum has attracted wide demand to its network. Little wonder the web is mostly congested during the crypto seasons. Nonetheless, it has made its native coin grow in value. Ether, Ethereum's native coin, has done incredible numbers over the years, and it is currently the #2 cryptocurrency in the world.
Decentraland Offers Near Total Immersion
One of those fascinating protocols built on the Ethereum network is Decentraland. Decentraland is a metaverse protocol designed to give its users an immersive experience. It runs a virtual world that incentives its users.
When we think of Decentraland, we see an Ethereum-based protocol that merges NFTs, virtual reality, and blockchain technology. It runs its economy and provides tools for users to create a liveable space.
There are NFTs on Decentraland. The major NFT is the land plots. Land plots on Decentraland are known as LAND, and they represent virtual spaces. Users can purchase LAND for personal use or real estate trading. Other NFTs are items used to decorate the acquired LAND.
Decentraland provides tools that enable users to create NFT assets for decoration and building games.
To facilitate payments on Decentraland, users use the MANA token. $MANA is the in-world utility token that enables users to make and receive payments, as well as purchase NFTs. This token is not only valuable in the metaverse platform but it can also be held as a long-term investment or traded against other tokens.
Big Eyes Coin Announces A Launch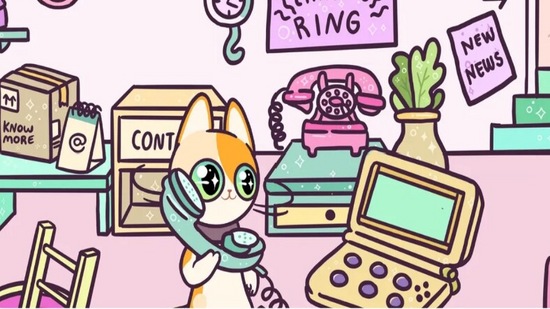 Big Eyes is a unique NFT meme coin. It is a project set to disrupt the meme coin ecosystem. It aims to bring unique utilities to this category of cryptocurrency.
Big Eyes is a cat-themed crypto with the goal of building a crypto cathouse. It tells the story of a cute Japanese cat on a mission to make the ocean safe for fish, as cats love to eat fish. Its branding also carries the character of a cat. So, an excellent crypto community for cat lovers.
Aside from being a cat meme coin, it makes NFTs a significant part of its development roadmap. It plans to create an NFT club where members can access beautiful tokenized cat items and earn rewards. However, users will access the community with an NFT pass. Big Eyes will also create the NFTs that will be open for purchase through the club. Additionally, there would also be events for NFT connoisseurs to meet and network.
To become a part of the Big Eyes community, one needs to hold some of its tokens. This Christmas, Big Eyes is giving a 20% discount to investors who spend a minimum of $500 to purchase Big Eyes. You can get the offer code here:
The hot off the press latest in Big Eyes News is…
Big Eyes Coin will launch immediately if 12 MILLION is raised by the end of January.
In order to bring the launch ahead, use code LAUNCHBIGEYES200 to receive a HUGE 200% BONUS bringing our launch closer!
By using the code, you will be getting a 200% bonus on your purchase! To clarify further, when you purchase 10$ worth of Big Eyes using the code LAUNCHBIGEYES200 it will show as 30$ (200% bonus) on the buy page. If we do not reach 12 million by the end of January, we will continue the pre-sale as normal (The code is active until Feb 3 23:59 UTC +0).
IF everyone doubles their previous purchases Big Eyes will launch INSTANTLY!
Once the bar hits 51 MILLION – BIG EYES WILL LAUNCH
Additionally, we will be awarding the 5 highest purchases with a 100% bonus and EVERY DAY 5 random purchases will receive a 50% bonus! Winners will be picked EVERY DAY and announced at 4 pm UTC+0.
Big Eyes Coin (BIG)
Presale: https://buy.bigeyes.space/
Website: https://bigeyes.space/
Telegram: https://t.me/BIGEYESOFFICIAL
Disclaimer: This article is a paid publication and does not have journalistic/ editorial involvement of Hindustan Times. Hindustan Times does not endorse/ subscribe to the contents of the article/advertisement and/or views expressed herein.
The reader is further advised that Crypto products and NFTs are unregulated and can be highly risky. There may be no regulatory recourse for any loss from such transactions.
Hindustan Times shall not in any manner, be responsible and/or liable in any manner whatsoever for all that is stated in the article and/or also with regard to the views, opinions, announcements, declarations, affirmations etc., stated/featured in same. The decision to read hereinafter is purely a matter of choice and shall be construed as an express undertaking/guarantee in favour of Hindustan Times of being absolved from any/ all potential legal action, or enforceable claims. The content may be for information and awareness purposes and does not constitute a financial advice.